Join the American Car Culture Association Today!
To join online please visit our secure sign up page.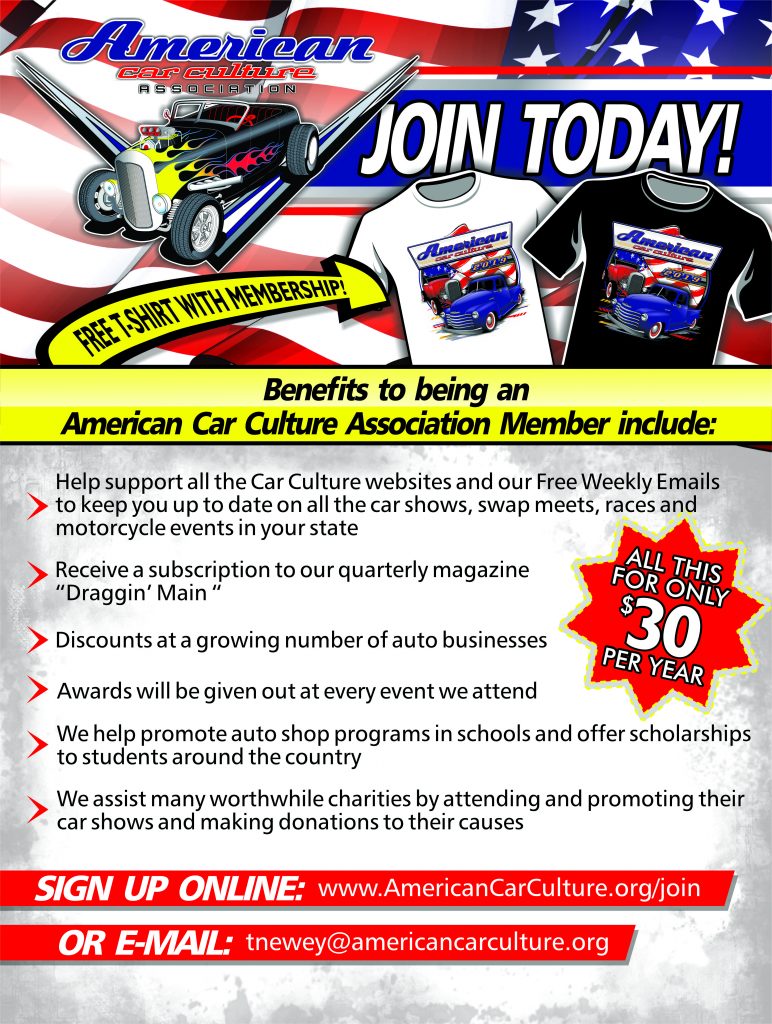 To join by mail, just send us your name, address, email address, your t-shirt size and if you want a black or white shirt with a check for $30 to:
American Car Culture
7975 Auburn Blvd.
Citrus Heights, CA 95610
We keep you up to date on all the car shows, swap meets, races and motorcycle events in your area by supporting Car Culture websites in each state.
We help promote auto shop programs in schools and offer scholarships to students around the country.
We assist many worthwhile charities by attending and promoting their car shows and making donations to their causes.
We encourage and appreciate fine craftsmanship by giving out awards at every event we attend.
Please call us with any questions you may have at 800-283-9424 or you can email us at: tnewey@americancarculture.org.